Stella, Cielo, Sole and Mare. Four Deluxe rooms for a charming stay in a historic 18th century palace that overlooks Santa Maria La Nova district.
Stella Room
Stella, like the name of Signora Montalbano. She lived in this building until a few years ago, before opening the doors of her house to hospitality. It is a 35 square meter room with original furniture and decorations; also ideal for families up to 5 people thanks to the adjacent room with two single beds.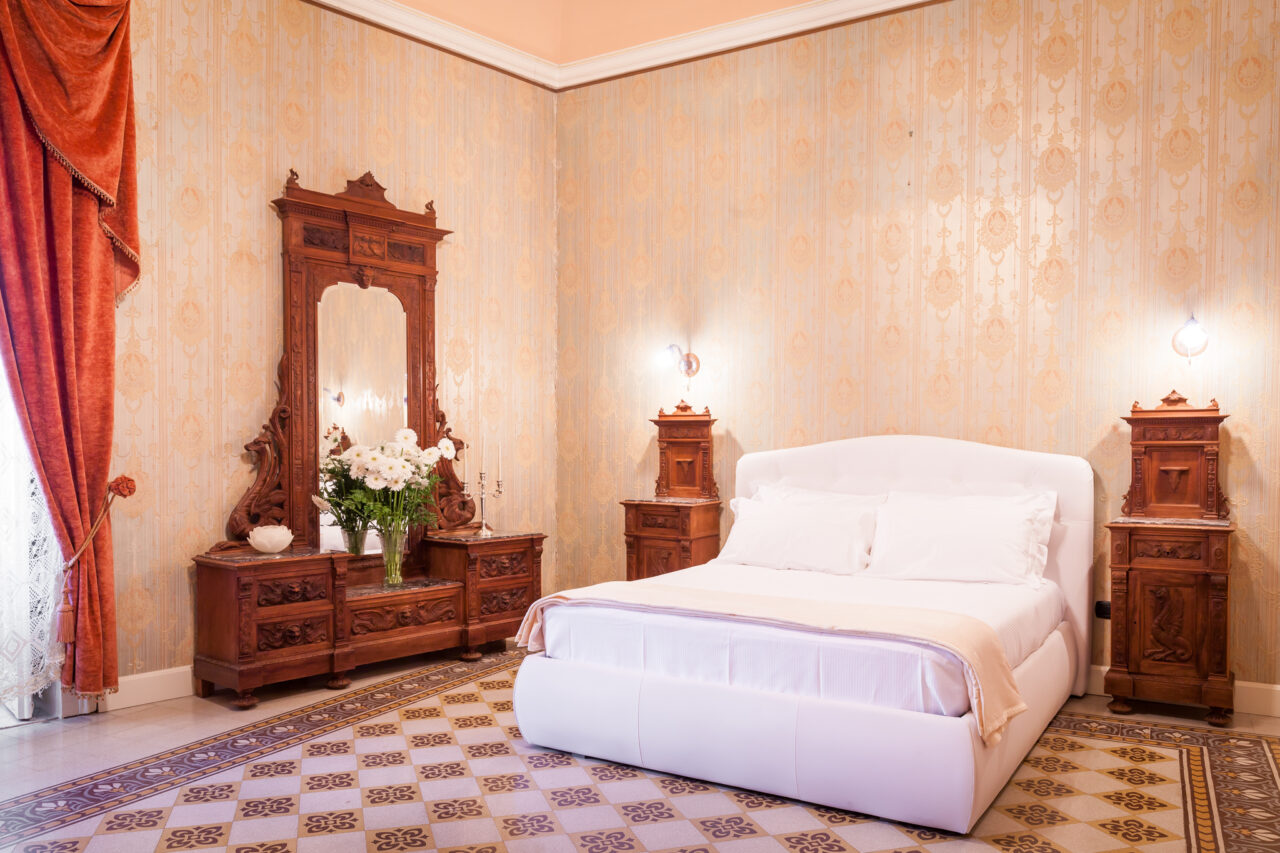 Cielo Room
Cielo, it is a 35 square meter room with original furniture, decorations and a precious murano glass chandelier. It also has an adjoining room with a single bed. It is ideal for a family.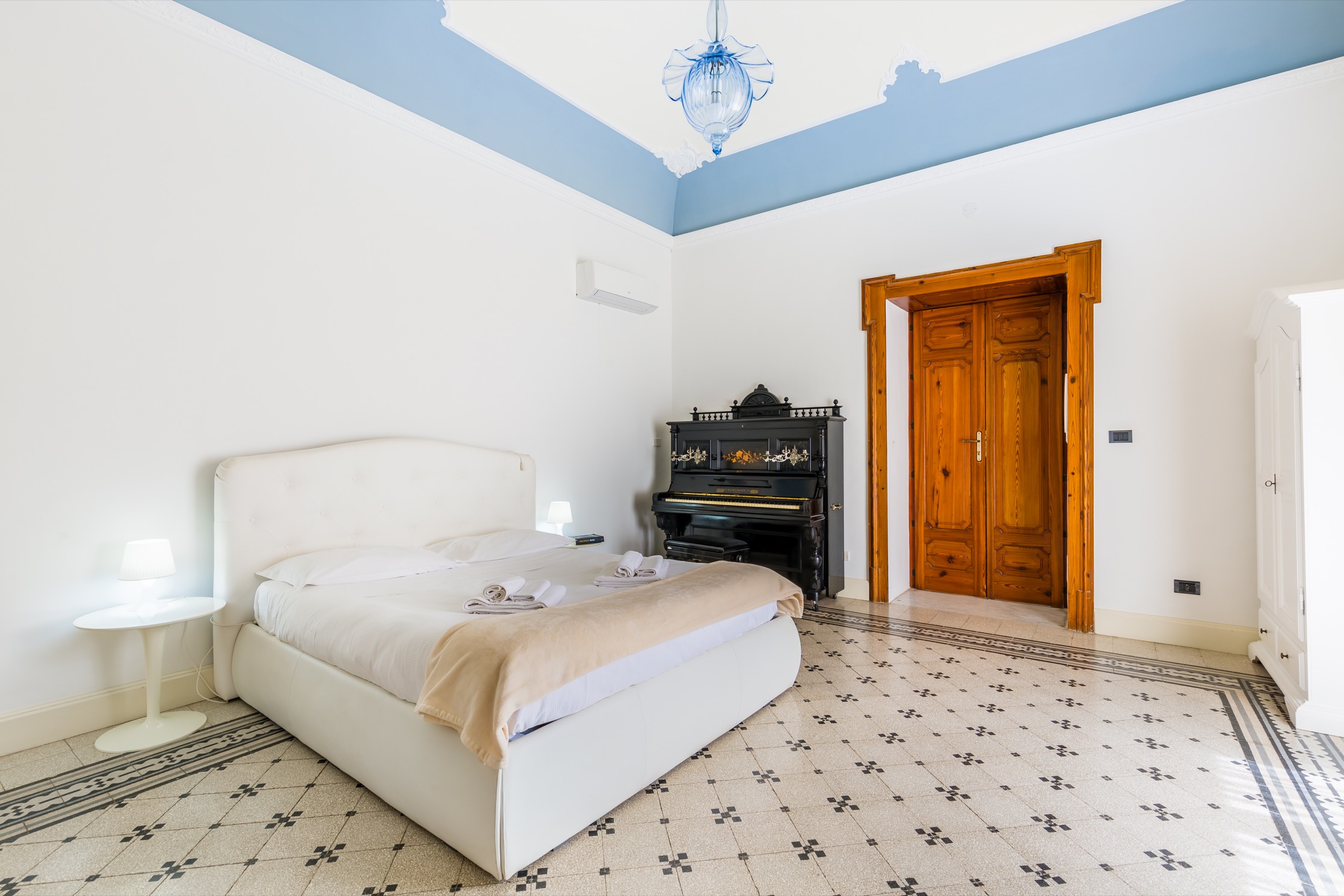 Sole Room
Sole is the largest room in the building, about 40 square meters with furniture, original decorations like the crystal chandelier in the ceiling positioned in the center of the room.
Mare Room
Mare is the ideal room for those who want to be autonomous during the holiday.Thanks to the presence of the kitchen it is possible to prepare lunches and dinners. Large about 35 square meters has furniture with original decorations and a modern bathroom. It is ideal for long stays or for those with very young children.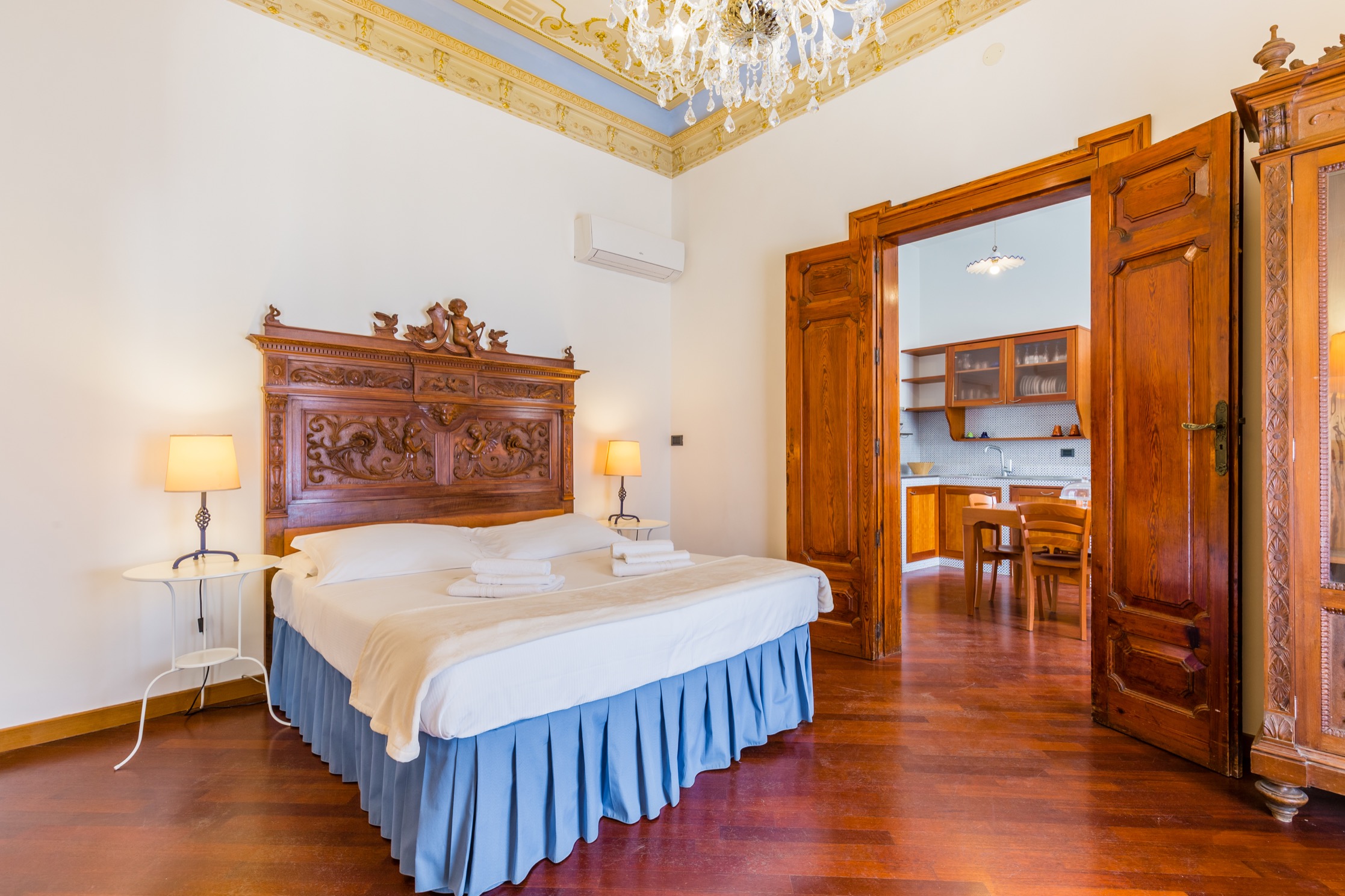 If you choose one of these four rooms on the first floor of the building, you can also enjoy in all season the charming patio and small internal terrace, furnished with chairs and sofas thanks to the mild climate that characterizes Scicli.
The Palace has been recently restored with a particular care for details, to guarantee the comfort of the services respecting the style and the beauty of the original elements.
Vintage floors, stucco ceilings, carved doors, railings and decorations blended with the elegance of the furnishings and the particular architecture of the façade are authentic elements that characterize your stay in the heart of the historic center of Scicli.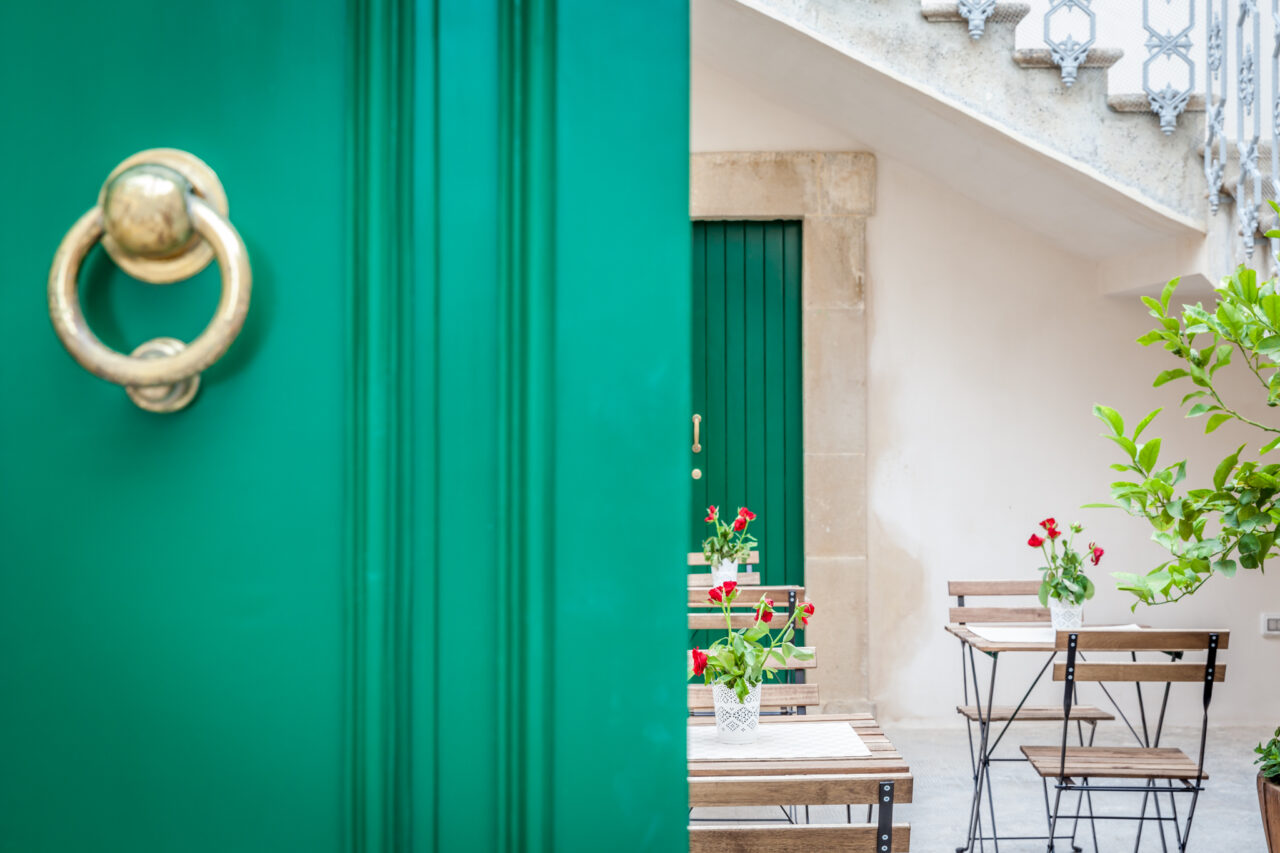 A few steps from Mormino Penna Street, World Heritage Site, where every morning we offer our special "spread" Breakfast and we are happy to welcome you at the Reception for all the suggestions and useful indications for your stay. Palazzo Montalbano offers a privileged panoramic view of the monasteries and churches on the hills surrounding the city.
---