In this house there are three types of rooms: Standard, Superior and Exclusive.
The Exclusive Rooms are characterized by having a garden for exclusive use with a rare sweet lemon tree, or by an attic room with an original reed and plaster roof or an internal terrace with a view.
Arancia – Exclusive Room
Arancia is a big exclusive room with a private terrace and a wonderful reed and plaster roof. The room can accomodate up to 4 people, thanks to the sofa bed of which it is equipped.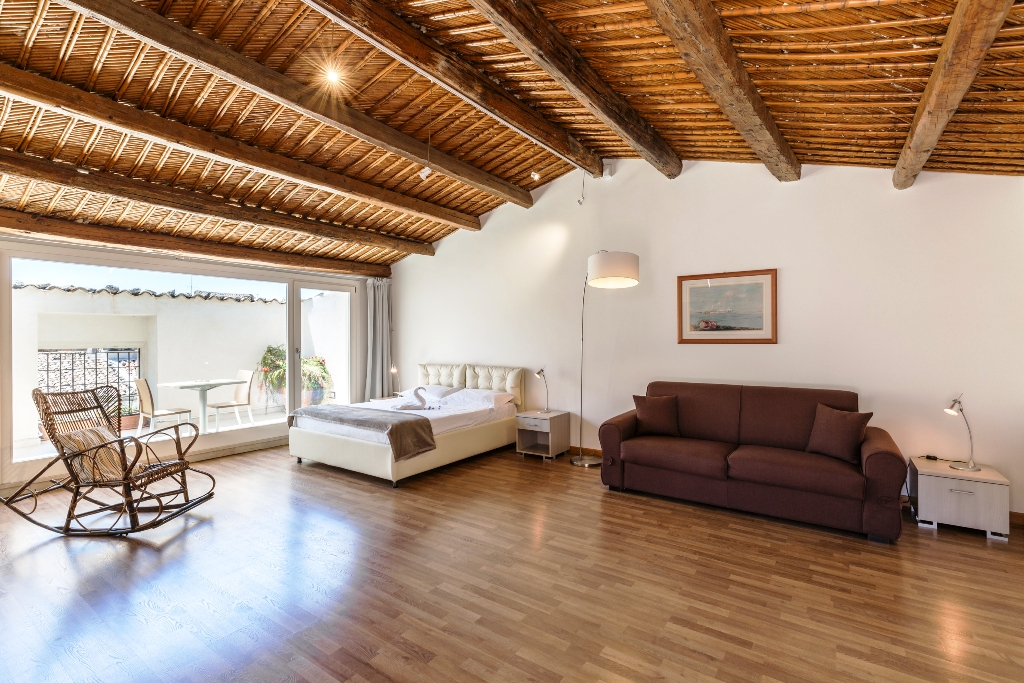 Il Giardino dei Limoni Dolci – Exclusive Room
This room has an exclusive private garden in arabic style, in which stands out a sweet lemon tree, a typical citrus of the Mediterranean area. The room can accomodate up to 3 people thank to the single bed pouf of which it is equipped.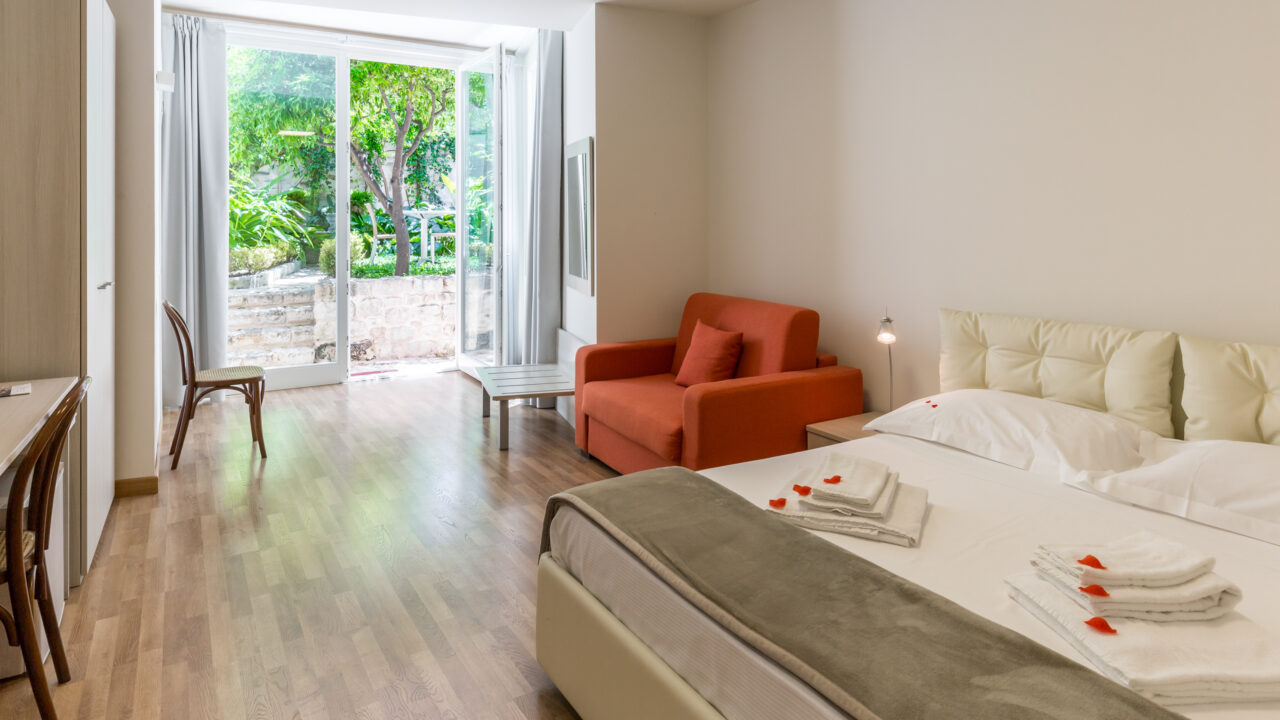 Clementina – Camera Superior
Clementina has walls and a vault decorated by Bartolo Militello, local painter who also painted the vault of the Mother Church and the Office of the Mayor of Scicli. This is equipped to accommodate travelers with mobility problems.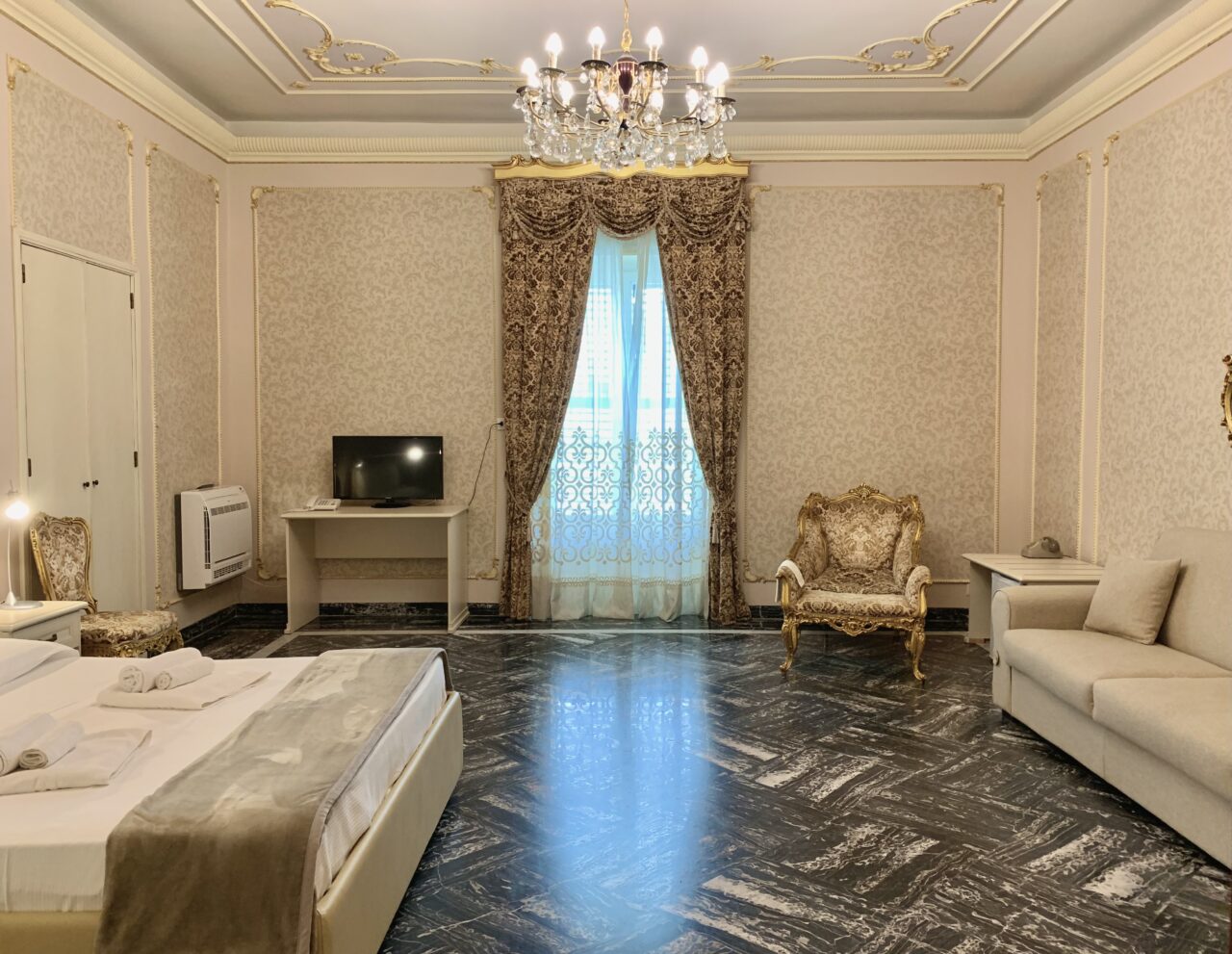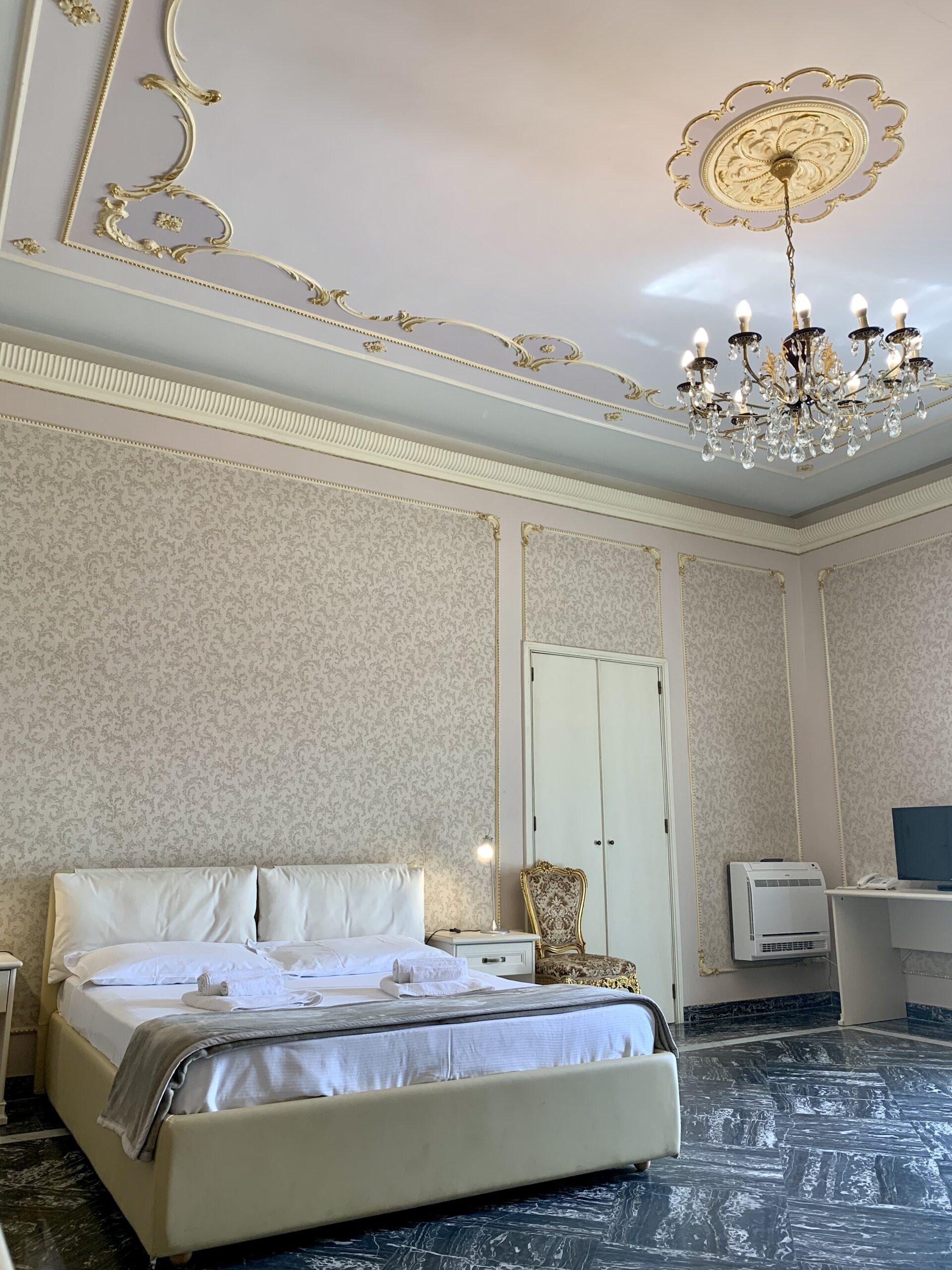 Cedro – Superior Room
Cedro is a large superior room with a panoramic view on the historical neighborhood of San Bartolomeo. The room combines classic and modern style, and can accomodate up to 4 people, thanks to the sofa bed of which is equipped.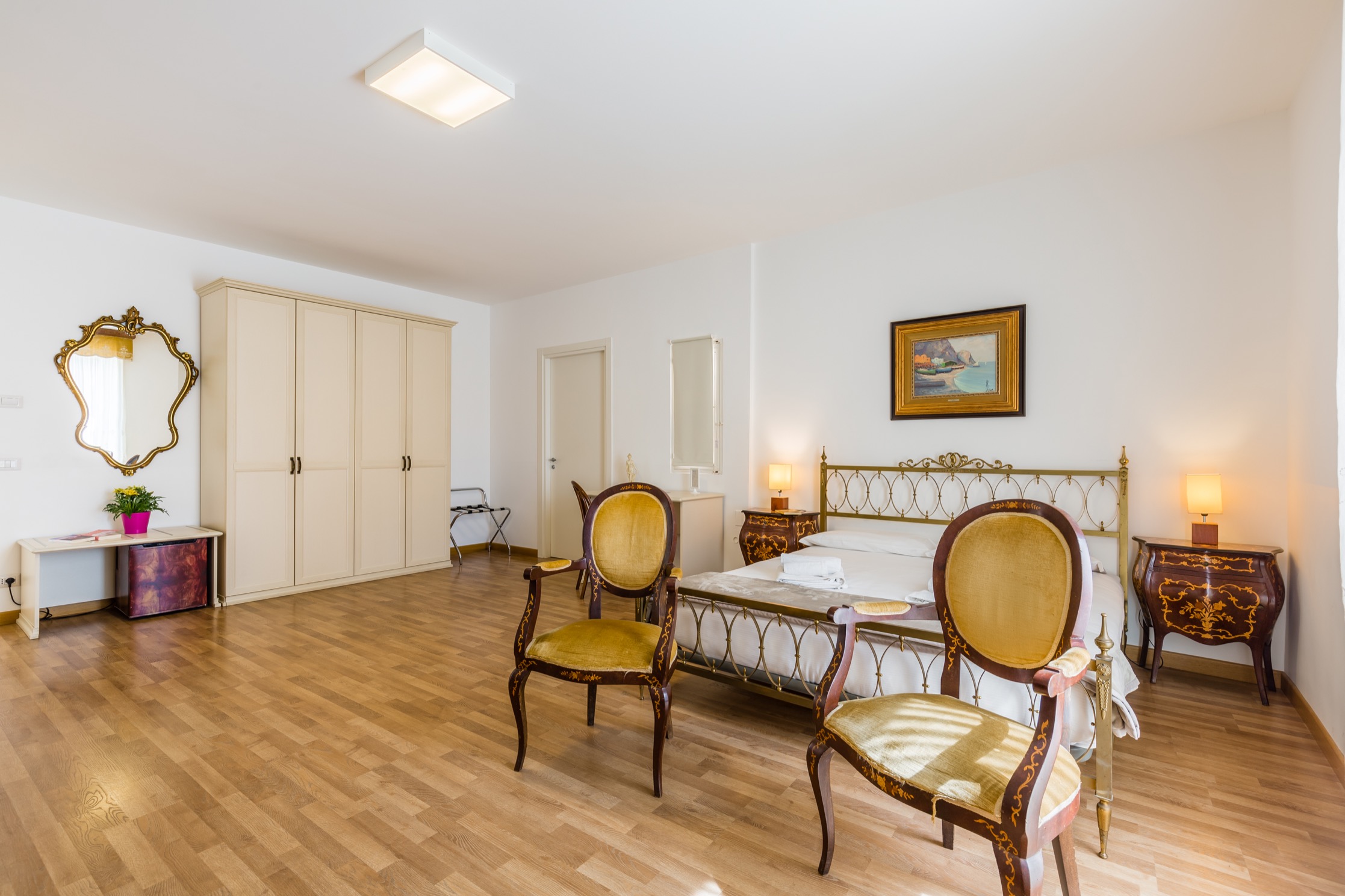 Standard Rooms
This structure has three Standard rooms, comfortable and sunny: Mandarino, Pompelmo and Bergamotto.
Mandarino room is equipped of a fantastic private terrace, which is ideal to enjoy the Sicilian sun to the best. Pompelmo and Bergamotto can accomodate up to 3 people, and have a common terrace.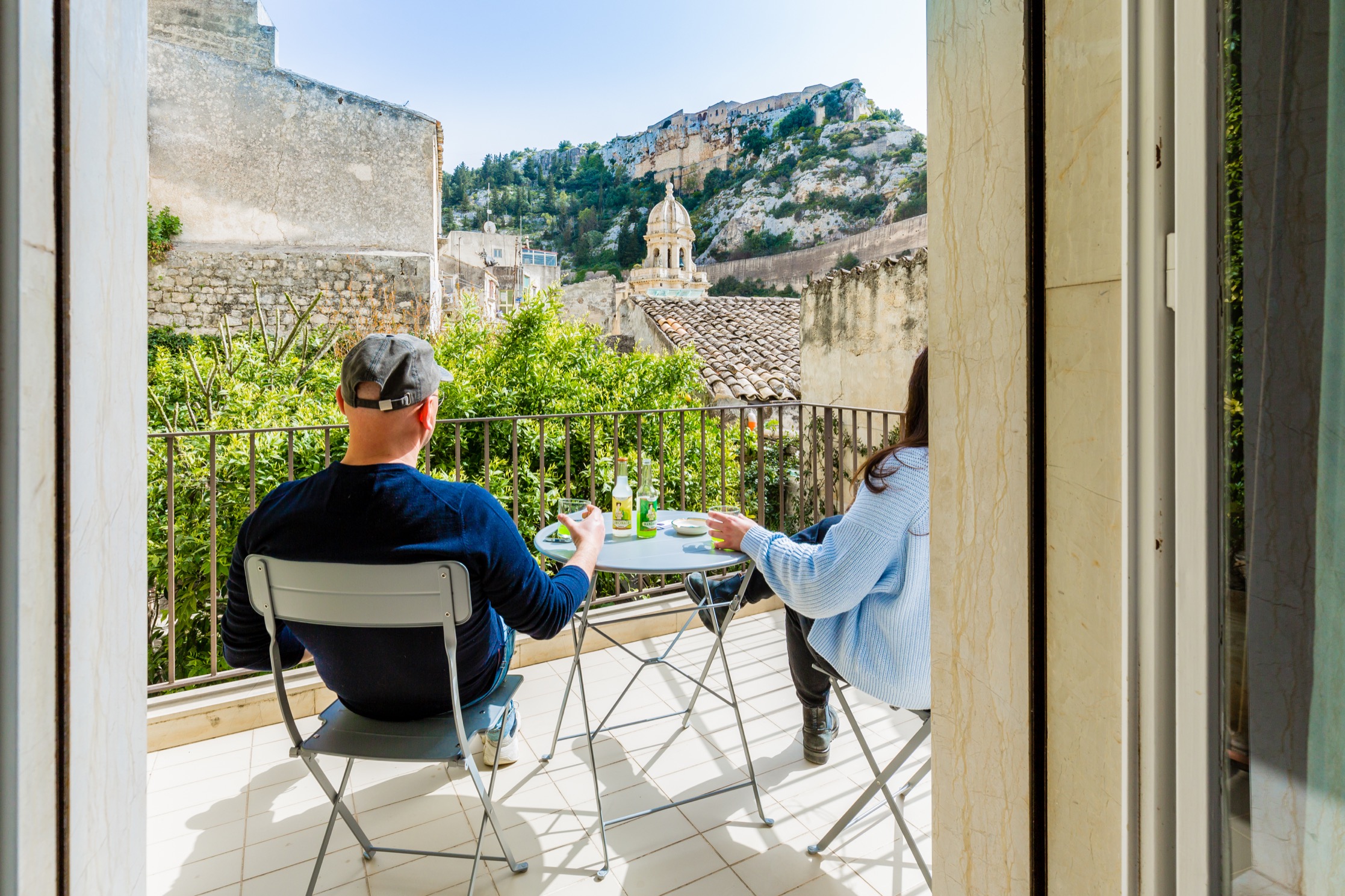 The Cava di San Bartolomeo is one of the beating hearts of Scicli, it is characterized by a large natural canyon (the other is the Cava di Santa Maria la Nova) which encloses one of the greatest pearls of the Baroque of the Val di Noto: the homonymous Church of San Bartolomeo.
The Giardino dei Limoni Dolci is located opposite the Palazzo Fava and the marvelous "balcony of the griffins".
The house is an ancient building that is located about 250 meters from the Reception, in an area with easy parking close to the supermarket, bank, post office, bar, newsstand, pharmacy, gym and small shops for shopping.
All rooms have a safe, minibar and 32 "LED TV, as well as free Wi-Fi connection.
Mandarino room is equipped with an induction hob to prepare small meals, ideal for those traveling with small children.
The Giardino dei Limoni Dolci is served by a lift and has a common room with a coffee maker and hot drinks, as well as a fully equipped kitchen to be independent.
To enrich the house, there is a small internal courtyard, as well as numerous terraces and balconies from which it is possible admire the Church of San Matteo, the Cupolone of San Bartolomeo and the majestic Convent of Santa Maria della Croce which stands out on the hill opposite to the palace.