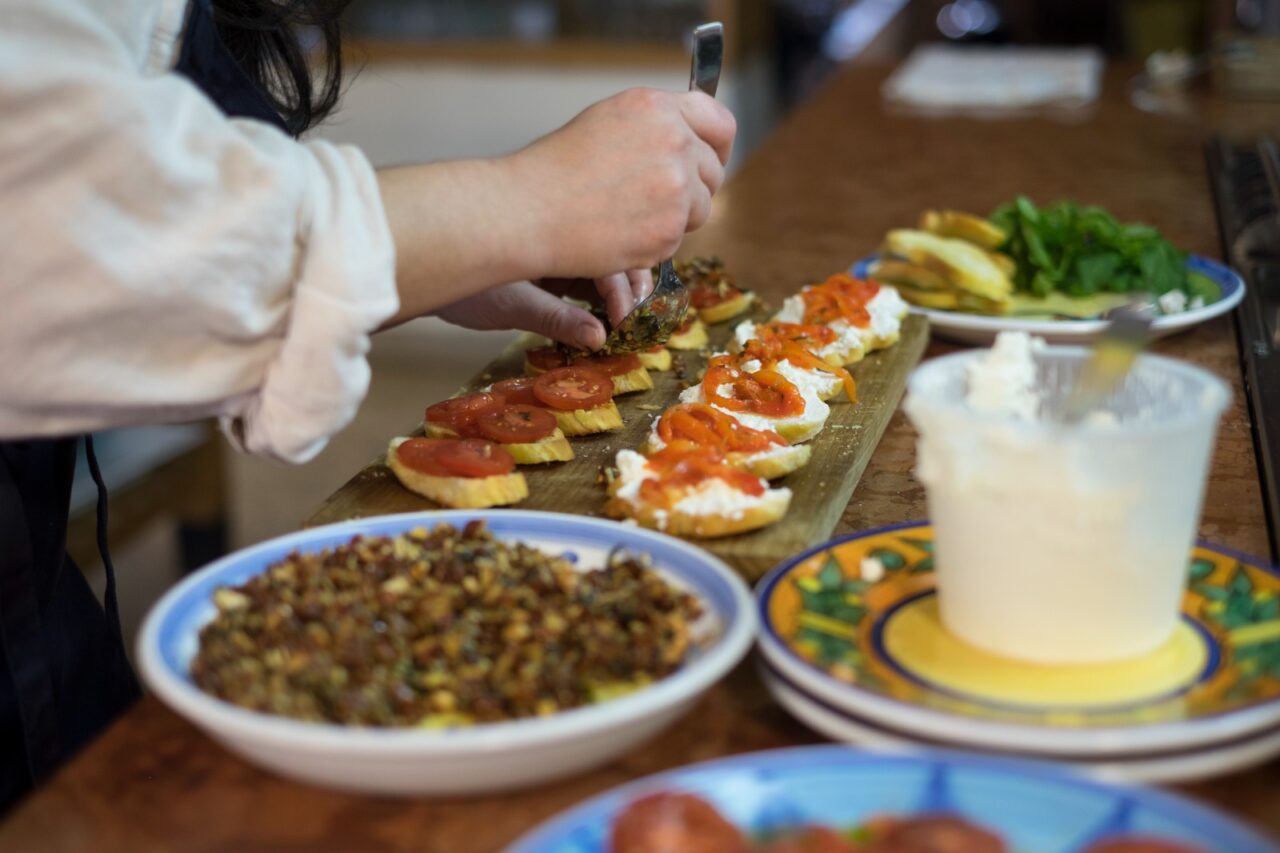 Scicli, Food & Wine Tour with cooking class, lunch & wine
Every Tuesday, Wednesday, Thursday & Friday – Starts from 10am – 15:00
Join Emilia Strazzanti, to experience the historic town of Scicli just like the local's do.
Emilia, has recently left London to come back to her Sicilian roots & heritage where she now lives in the historic town of Scicli.
Emilia with her expertise in the food & wine industry will take you to the best places for food and wine so you can experience Scicli just like the local Sciclitani do.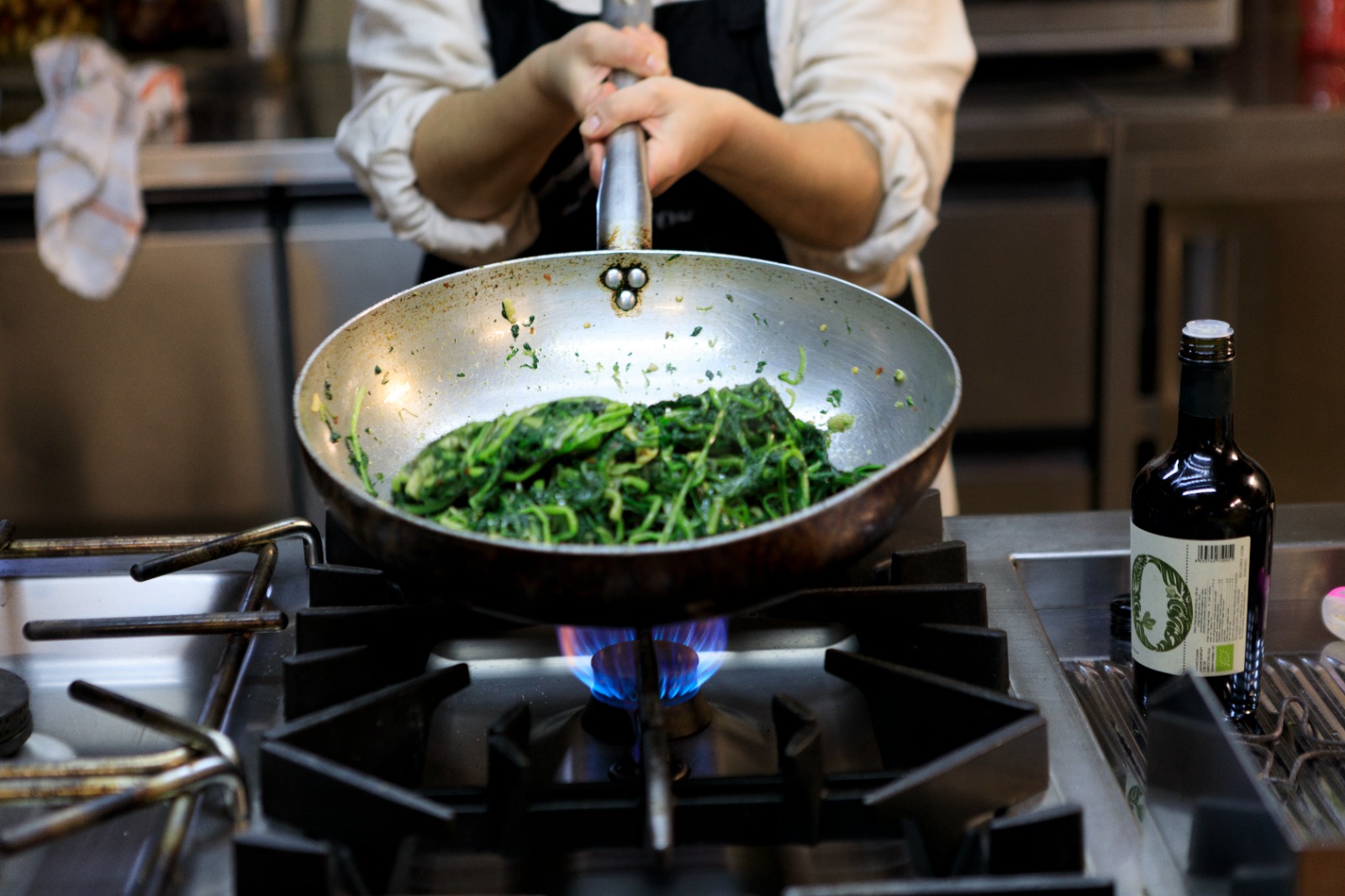 THE EXPERIENCE
● 10am Meet & Greet with a Coffee in Piazza Italia
● 10:15 Watch how to make the classic "Cialde" the sweet shell for Cannoli Siciliani
● 10:45 A stroll through the historic center to the local Bakery to select your bread for lunch
● 11:15 Visit the local Enoteca to introduce you to some incredible Biodynamic Sicilian wines
● 11:45 Arrival to a traditional Sicilian Dammuso home, just like where Emilia's Nonni lived
● 12:00 Fresh pasta making using Sicilian ancient grain semola rimachinata flour
● 13:00 Lunch
● 15:00 End of the experience
75 euros per person max 4 people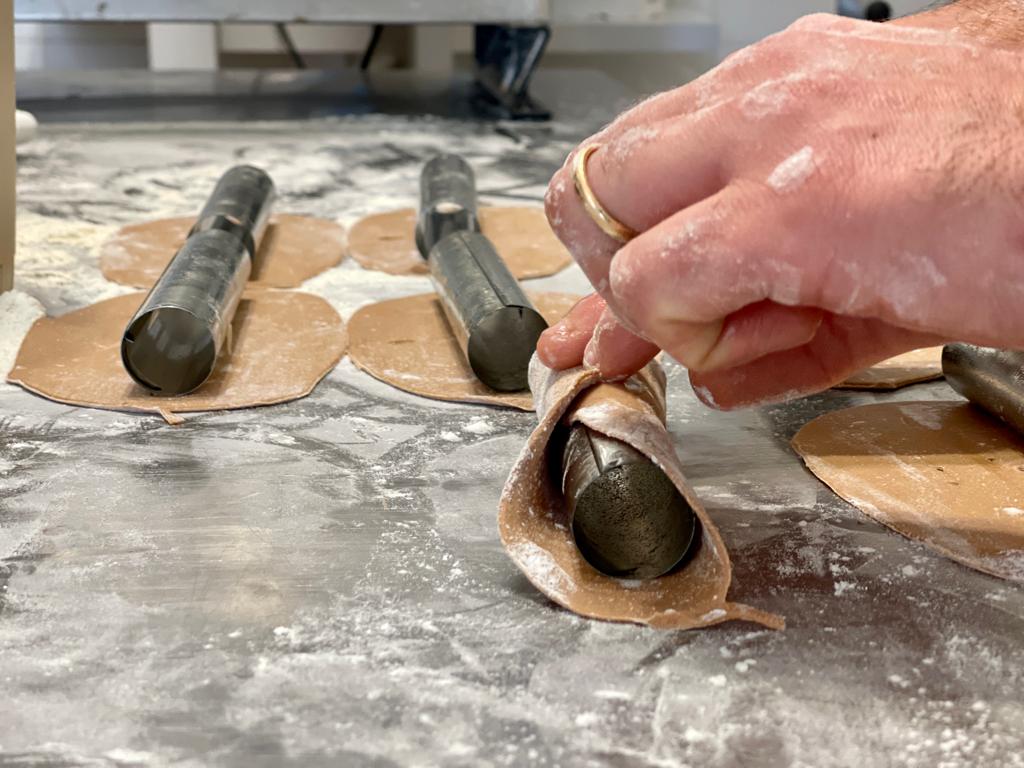 Example menu
Antipasti
A selection of stuzzichini with a Sicilian Spumante and local cheese & salumi.
Pasta
Cooking the handmade pasta that you make in the class Emilia will prepare the pasta dish with one of her Nonna's signature sauces, all served with a perfectly paired Sicilian wine.
Dolci
The fresh cannoli you saw being prepared, you will fill and decorate your own with fresh ricotta
cheese and Strazzanti's Sicilian sweet nut spreads (the adult version of Nutella).
*please let us know of any dietaries in advance e.g. gluten free, vegetarian
All ingredients and wine used in the experience are all local and the highest superior quality.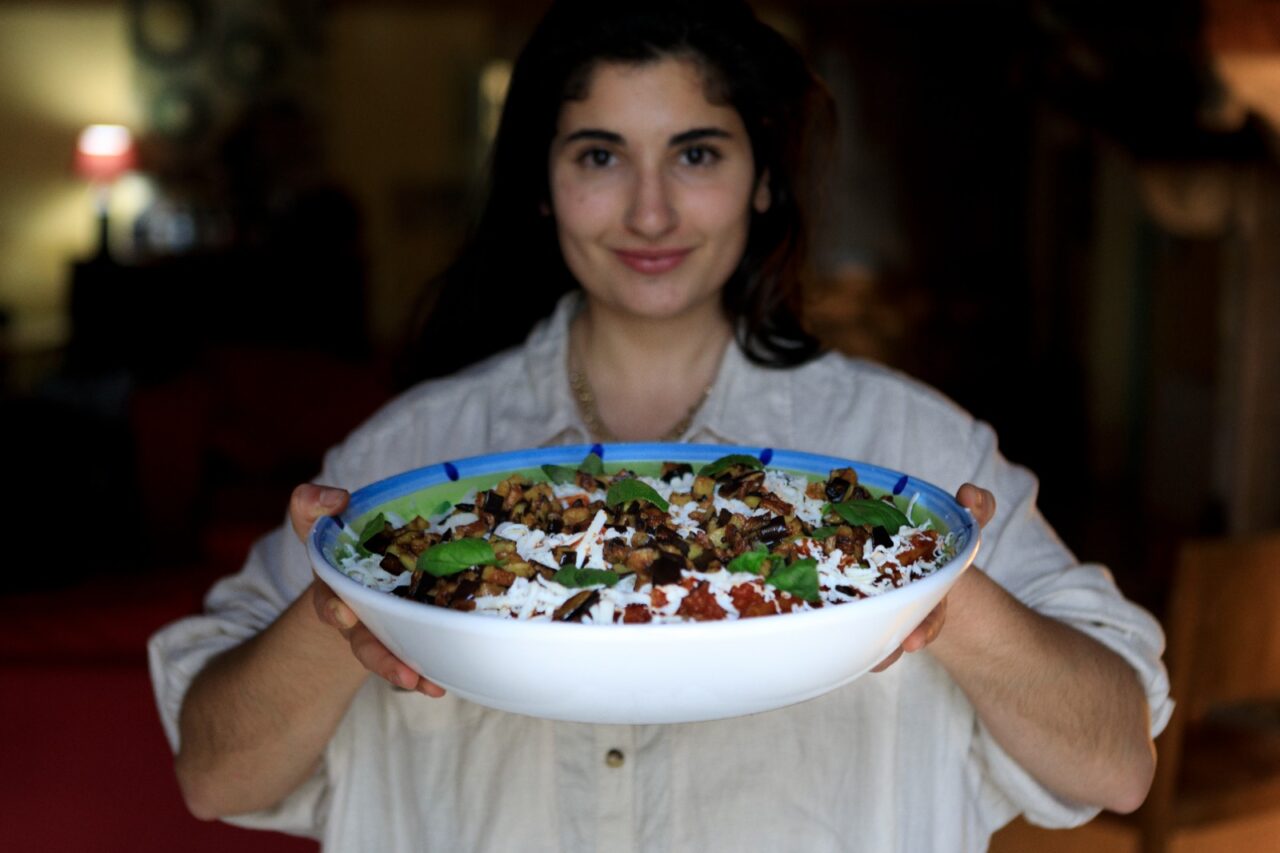 About Emilia Strazzanti
Born in the UK, her passion for food started at just 10 years old when she began experimenting with her Neapolitan and Sicilian grandparents traditional dishes to their homeland. Driven by this passion, Emilia trained in the UK Professional Food Cookery at the young age of 16 and later went on to study Hospitality Management and Business Development and continued working as a chef for the next 18 years.
Emilia now has over 18 years of experience, starting her career specialising in pastry and learning under the watchful eye of leading, inspirational chef Anton Mossimann, cooking for HRH in London and other members of the Royal family. She went on honing her culinary skills as Pastry
Chef at renowned, luxury hotel The Dorchester in London. She then traveled and worked at one of Paris's most iconic restaurants and 5 star hotels Le Maurice, 3 Michelin stars. Then she moved to Milan to the 5 star Principe di Savoia hotel. Emilia worked for the Planeta family at their boutique hotel in Sicily and one of Sicily's most prominent Michelin starred chefs, Accursio Craparo before returning to London to lead one of London's top Pastificio and event caterers cooking for the likes of Elton John. During her time in Sicily Emilia was captivated by the island's ingredients and their history and the desire to continue forward the legacy and heritage of her nonni through food and the land. Inspired by this and to maintain her heritage that her grandparents instilled in her, Strazzanti was born, set up by Emilia and her sisters in 2015.
Strazzanti produces their own line of premium Sicilian ingredients and products inspired by the Sicilian land and their grandparents' family recipes, importing these products to the UK, soon Europe and the USA.
Strazzanti supplies the likes of Selfridges, Sotheby's, Bar Termini and Harvey Nichols in London and is well known for The Sicilian Supperclub, their Sicilian convivial dining experience which was a sell out and featured on Channel 4 Sunday Brunch along with their cooking classes in the UK.