In a nobiliar Palace of XIX century are located the Site Rooms of "Scicli Albergo Diffuso", the ideal set for an amazing travel to discover the history of local nobility.
Site Rooms represents the maximum comfort and elegance in the historic center.
On the ground floor, are situated the four Deluxe Rooms characterized by the brightness of the limestone of the walls and of the vaults; same golden chrome is in marble services. All the common bathrooms and halls overlook the courtyard or Via Aleardi, opposite the ancient torrent.
Deluxe Rooms
An elegant staircase, framed by a wrought-iron balustrade and stuccoes lead travelers on the noble floor of the Palazzo where, from sumptuous corridors and halls, one arrives at the seven Executive Rooms characterized by frescoed vaults which recall fantastic and dreamlike themes, between neoclassical and liberty.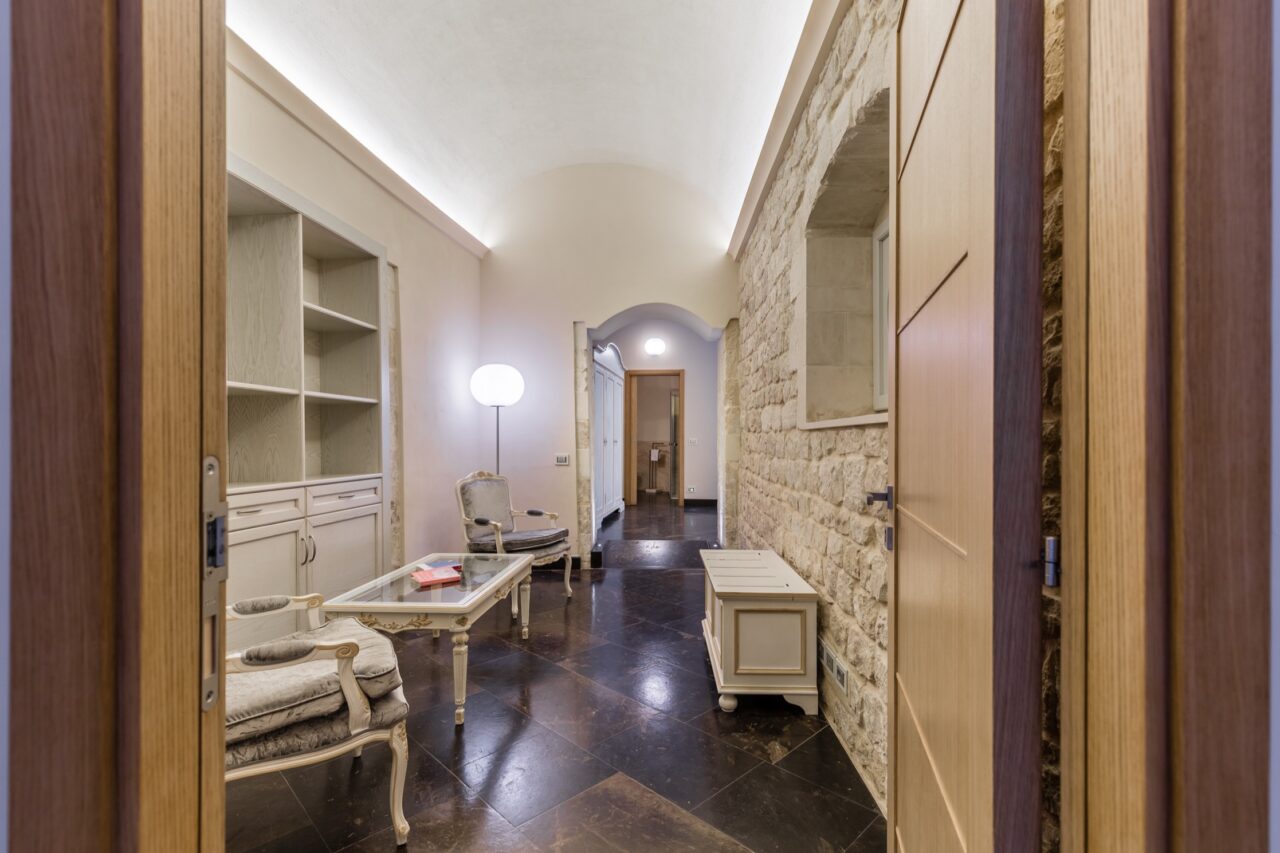 Executive Rooms
Looking upwards is the beauty of the vaults to attract attention, looking down is certainly the peculiarity of inlaid pitch floors, embellished by the original decorated ceramics of the past. The pitch black is a contrast to the total white of the bathrooms.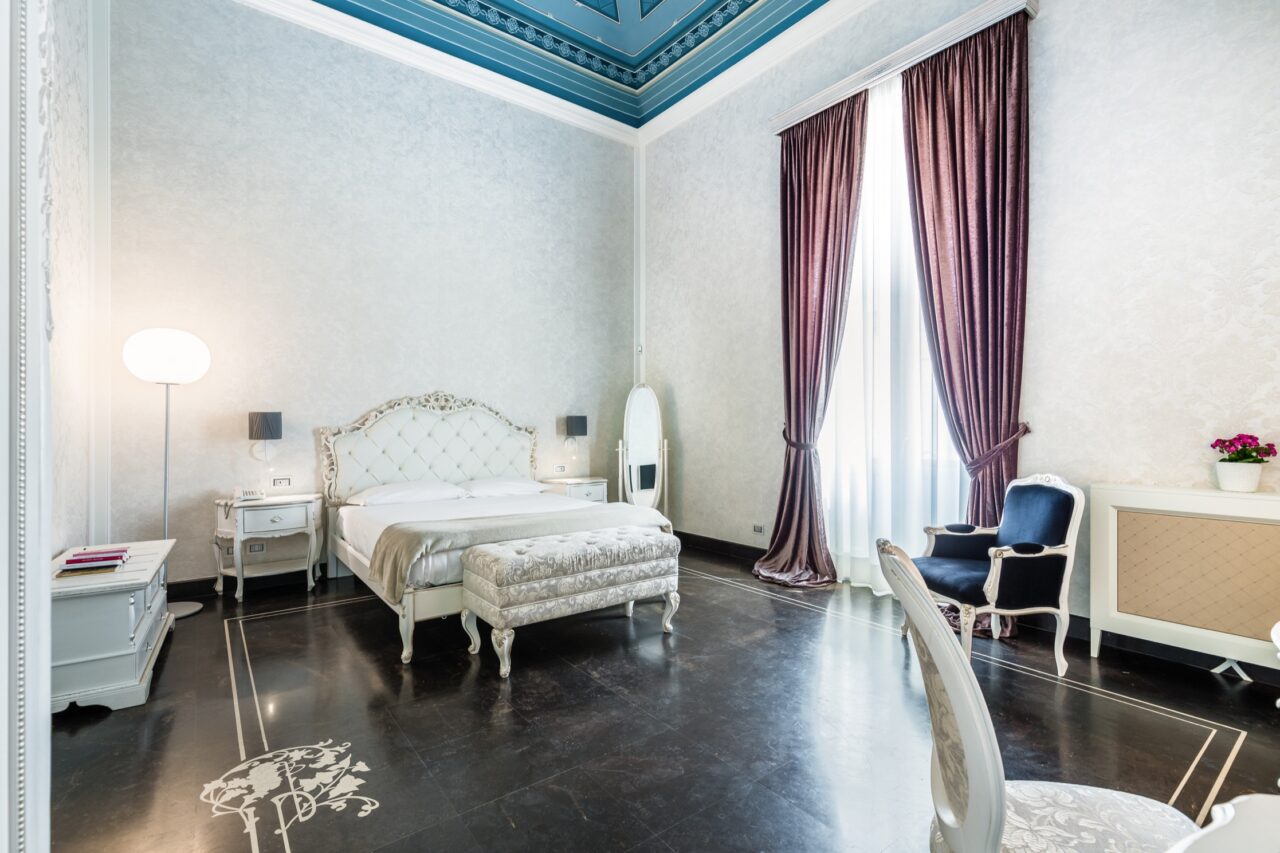 Every detail has been carefully curate for high levels of comfort. Domotized access, customizable air conditioning and heating system, kingsize beds with orthopedic mattresses, blackout curtains and stylish furnishings, led smart TV, wi-fi, usb sockets on the bedside table, minibar and safe in all rooms; anti-fog mirrors, hair dryer and hotellerie in the bathrooms.
The courtyard and the rooms of Site Rooms can also host small meetings.
Exteriors of the Palace and common areas
Favacchio Palace is the original name of the residence built in the 19th century by the knight Giacinto Favacchio along the stone bed of Santa Maria la Nova torrent, in the street parallel to Via Francesco Mormino Penna, recognized by UNESCO as a World Heritage Site. The entire building, just restored, opens its doors for travelers eager to experience a romantic and unconventional emotion in the Baroque Sicily.