The house has four bedrooms, all with private bathrooms. Some of them can accommodate up to three people and are characterized by a simple and traditional style.

Dammusi – Standard rooms with private access
Two rooms have independent access and are located on the ground floor. They can be recognized by the thick stone walls that refreshing the room during the summer and for the roof with barrel vaults. Both are furnished with traditional furniture and have every comfort: television, mini fridge and air conditioning or ventilation.
First floor – standard rooms with balcony
In the first floor, in addition to the two rooms there is a living area and a small kitchen with a fridge. The traditional furniture harmoniously integrates with the modern ones like the original blue sofa and the paintings that animate the walls: they are works by some members of the Scicli Group.
This house was the Fiumillo bed and breakfast, from where Scicli Albergo Diffuso originates, and takes its name from Casa Pascucci, in homage to the painter who painted the Madonna on horseback in 1780. This large canvas, together with the simulacrum of the Virgin Mary with the sword , are kept in the Mother Church. It is from here that the last Saturday of May starts the procession of the event called the "Festa delle Milizie".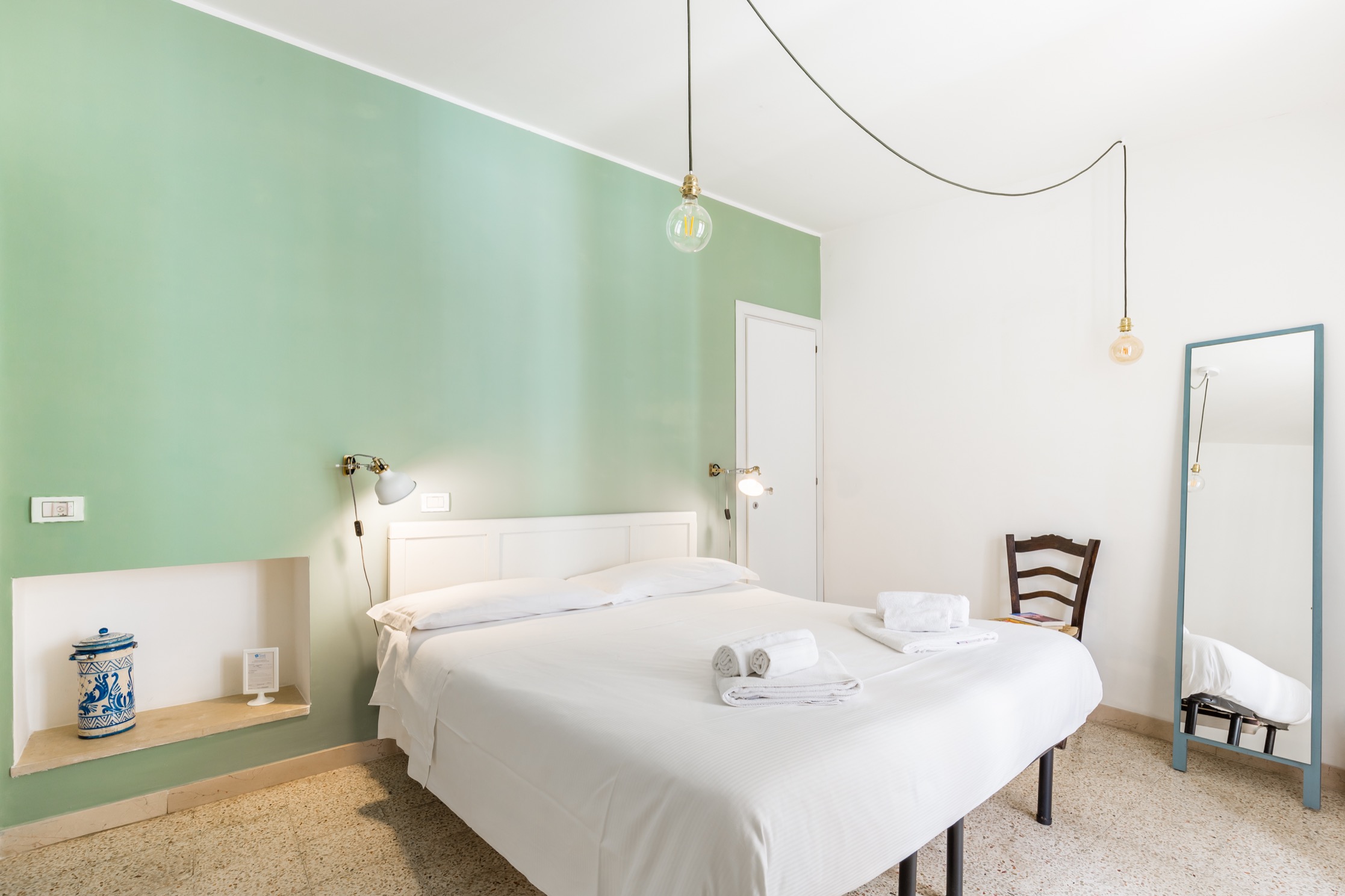 We are in the heart of Scicli, the Via Mormina Penna (World Heritage) is just a few steps away and the Reception with the Breakfast Room of the Albergo Diffuso are only 100 meters away.
The origin of this residence dates back to the early twentieth century. Signs of that period are still found well preserved in the pavement, in the niches and in the main staircase.
Staying here makes you feel, even if only for a few days, a real Sicilian because the arts and traditions that gently surround you are paintings, ceramics, curtains and objects closely related to the local culture.
The ceramics of Caltagirone decorate the staircase and the lamps, while the curtains are pieces of history that tell the art of the past.
You can freely park under the house or in the nearby Corso Umberto.