Margherita House is located in one of the most characteristic alleys of the historic centre, where there were two convents up to the first half of the nineteenth century that left as legacy the citrus garden in the neighborhood. The house takes its name and grace from its owner: sober and welcoming, it is ideal for a holiday where you can breathe the atmosphere of the alleys of the historic centre of Scicli everyday.
Arriving at the door from a stone labyrinth and then looking out from the panoramic terrace where you can admire the entire "Cava" of Santa Maria la Nova, are emotions that will transform the journey in a unique experience with a unmistakably Sicilian flavor.
The ground floor consists of two double bedrooms, both with balconies and air conditioning, and a bathroom.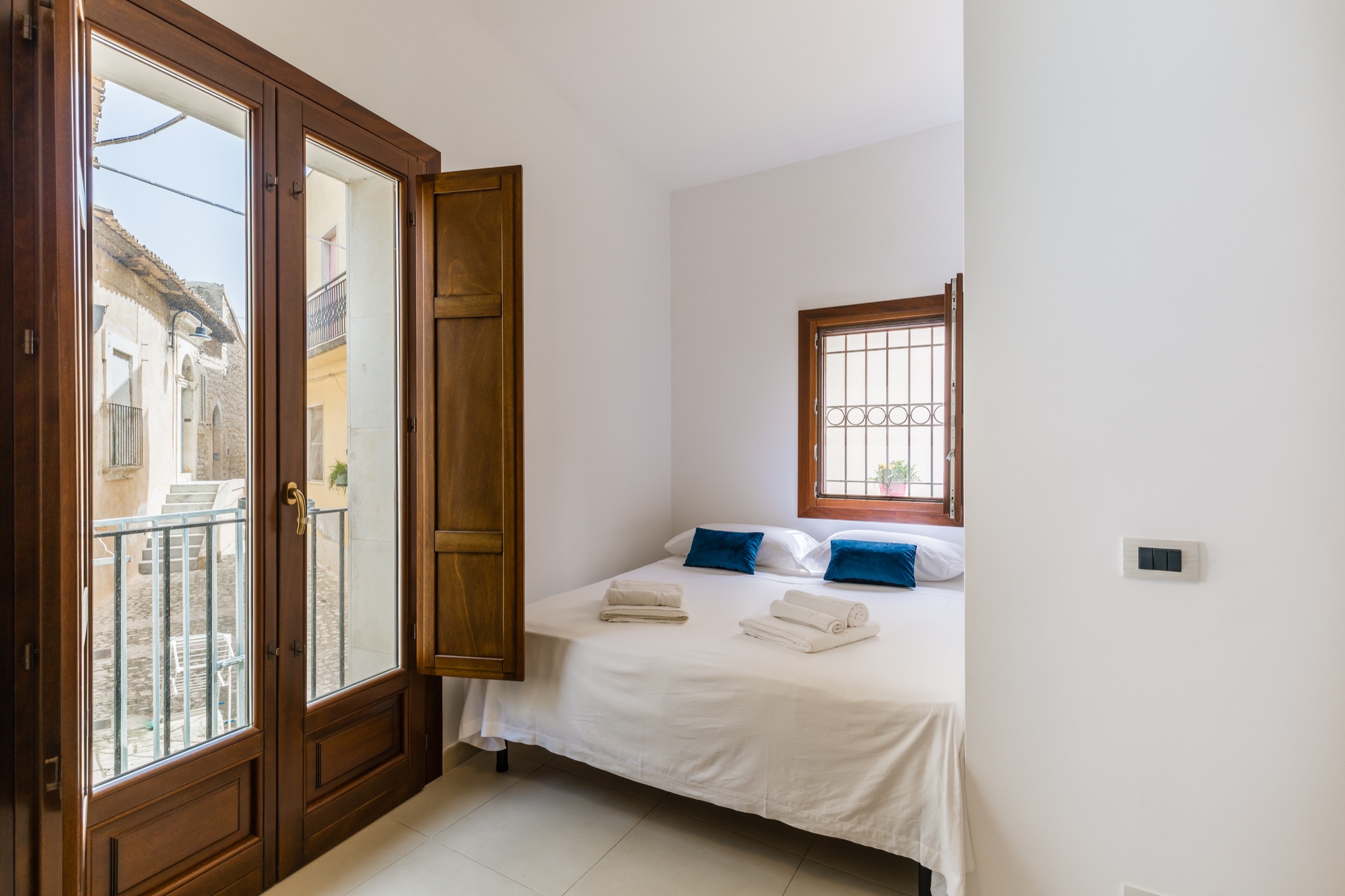 Upstairs there is a small kitchen with living area, a closet, a second bathroom and a terrace with umbrella and deck chairs, ideal to enjoy some well-deserved relax.
The house is perfect for a family of 4, or in alternative for two couples of friends. Margherita House is pretty and functional, equiped with all comforts: two bathrooms, washing machine, TV, Wi-Fi, and air conditioning.