The Breakfast Diffuse is a fixed appointment not to be missed for the joy of the palate and to meet us every morning. The breakfast room is a meeting place for getting to know the other guests and the various activities organized by the Albergo Diffuso.
Every day, depending on the number of guests, a buffet is prepared garnished only with local specialties. They are all typical zero kilometer products, prepared by the iblei artisans. Their art ranges from salty to sweet with the goal to present something special every morning.
Every day there is one more reason to have breakfast.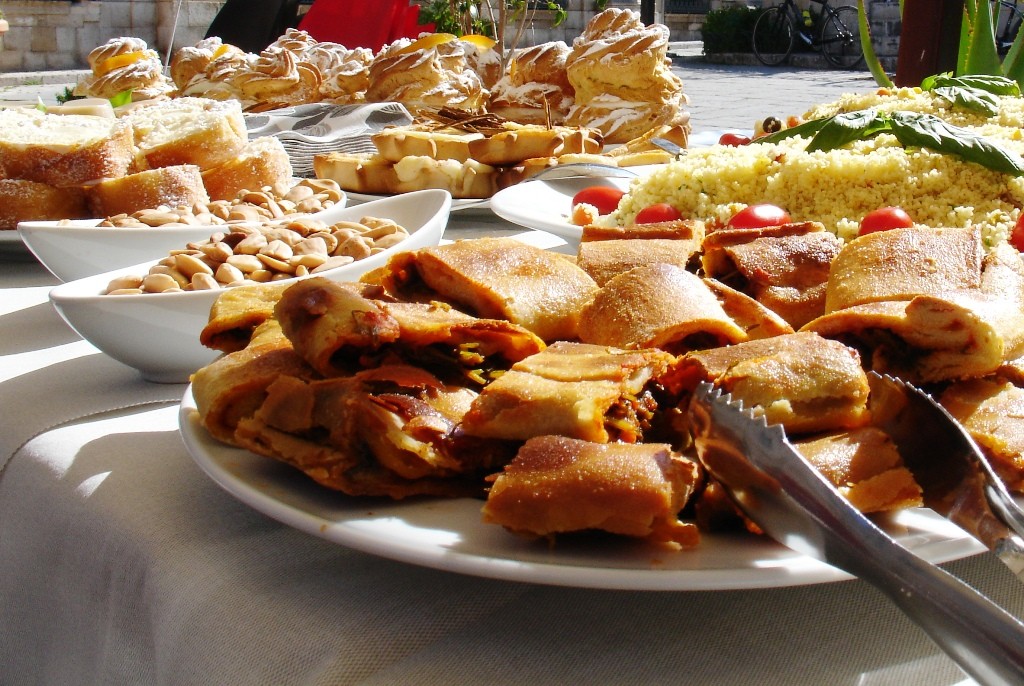 ---
How does it work?
Upon arrival, after checking in, each guest will receive their nominative voucher (valid for the period of stay) to be delivered to the room manager.
In the hall there are always reserved tables for only the guests of Albergo Diffuso.
In the buffett there is a selection of products that is always different: freshly baked bread, cheeses, artisan jams, fresh seasonal fruit, cakes, Modica chocolate, cannoli, typical almond sweets and homemade brioches. There is also hot milk, coffee, juices and granitas.
The charm of the eighteenth century building in which the breakfast room is located or the splendid square of the City Hall are the best places to enjoy better your breakfast
Breakfast is open every morning from 8.30 to 10.30 to everyone but the guests of the Albergo Diffuso always have a reserved place!